Here are some of the many testimonials we have received over the years from parents and students about the "Kel-West Society of Martial Arts" (the Central Okanagan's longest-running KOREAN Hapkido and Taekwon-Do program (since 1995):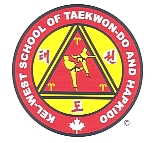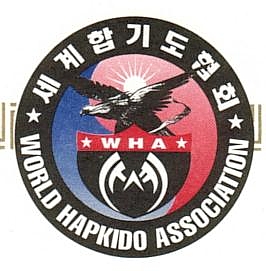 Testimontial # 1:

"Our son, Rory, joined Mr. R.J. Smith's Kel-West school more than three years ago and, three years later, Rory still loves his Taekwon-Do !
Mr. Smith has proven abilities in teaching young children, having transformed a number of Westside youths into G.T.F. Black-Belts ! The quality of Mr. Smith's students have earned the respect of all Okanagan instructors, regardless of style. Thank you for teaching our son, Rory !
Russ and Heather Lambie (formerly of Peachland, B.C., now Prince Albert, Saskatchewan) (parents of Rory Lambie, age 9, Red-Belt (G.T.F.)




Testimontial # 2:

"I joined Kel-West Martial Arts back in 2005, mostly for fitness, stress-relief, and to learn some Hapkido. Mr. R.J. Smith is a genuinely talented instructor and his young students are, indeed, exceptionally disciplined. The workouts are energizing and interesting. I've lost a lot of weight and feel great!"

Dan Perrett, 1st Dan (G.T.F.) (age 54)
Manager, Arcola Computer Electronics
West Kelowna, B.C.



Testimontial # 3: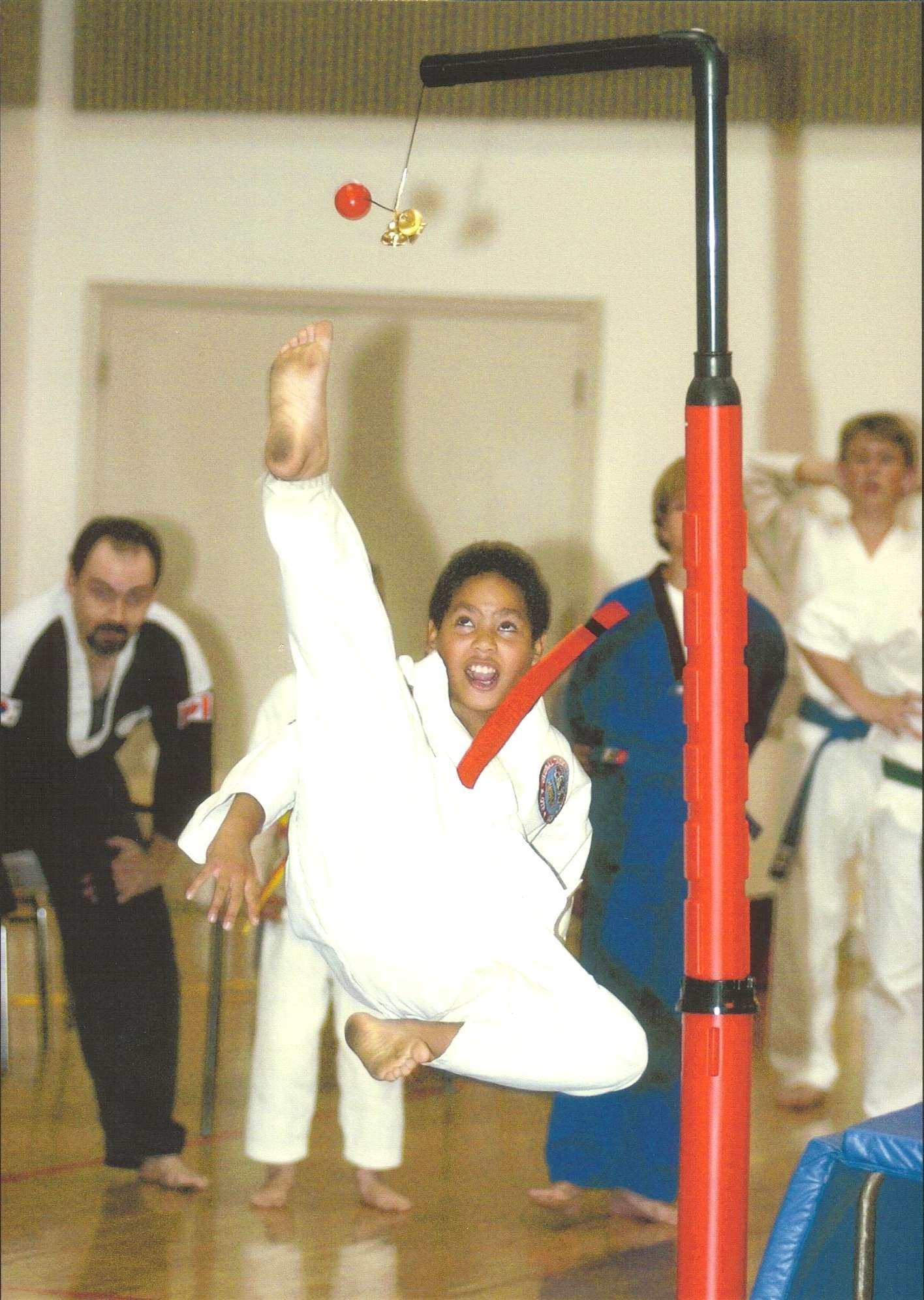 "My son, Joseph, and I were members of Kel-West Taekwon-Do from 1998-2006 and we trained for close to eight years. During this time, Mr. Smith was the primary instructor to Joseph, who not only enjoyed the classes, but through Mr. Smith's patience and encouragement, took a shy 5 year old to his 1st Degree Black-Belt in Taekwon-Do by age 10, in spite of a severe asthmatic condition. Through the Taekwon-Do training, our son learned self-discipline, confidence, and respect for others which has positively impacted his life, forever. Thank you, R.J., for being an excellent coach and role model."

Dennis Peart
Industrial First Aid Officer
(founding director of Kel-West Society)
Kelowna, B.C.


Testimontial # 4: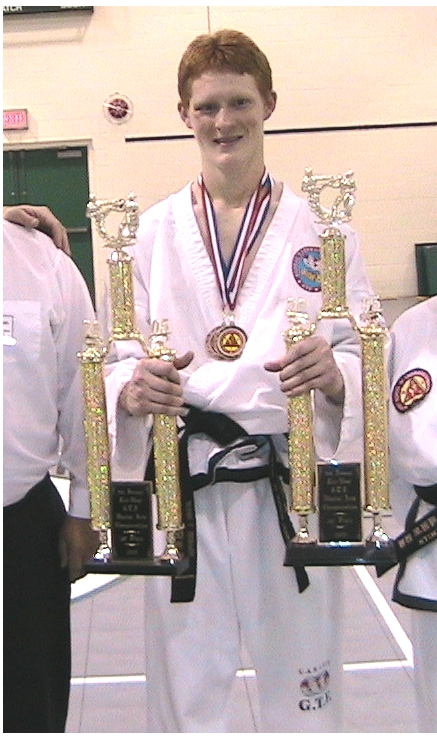 "To who it may concern:
My son, Jesse Skipper, was a member of the Kel-West School of Martial Arts for 8 years. His instructor (R.J. Smith) taught my son initially as a teenager and then, as an adult. Jesse always enjoyed and loved Mr. Smith's classes, but it was Mr. Smith who provided the encouragement and goals for Jesse to stay with it. My son not only became a black-belt, but also a Western-Canadian champion and later, an assistant instructor, thanks to Mr. Smith's tireless efforts ! As a parent, I am so proud of Jesse's accomplishments."

Karen Ensign
Trepanier Creek, B.C.



Testimontial # 5:

I've known Mr. R.J. Smith, founder of the Kel-West Society, for almost 30 years. I hired him in 1988 in North Alberta, as full-time Sports Editor and Photographer of the Peace River Record Gazette (I was the editor). In 1993, I was one of Mr. Smith's first students and he taught me Taekwon-Do and other arts for a period of 18 months in Northern British Columbia. Mr. Smith has since become a prolific, dedicated, instructor, known all over the Province of B.C. for creating many champions at his Kel-West School. He has also helped propograte the Korean arts to the Westbank community as an affordable family activity and many of his "low-income students" have trained either "free of charge" or at a generous discount. I highly recommend both him and his school."

Michael Hutter
Journalist, Author
Enderby, B.C.



Testimontial # 6: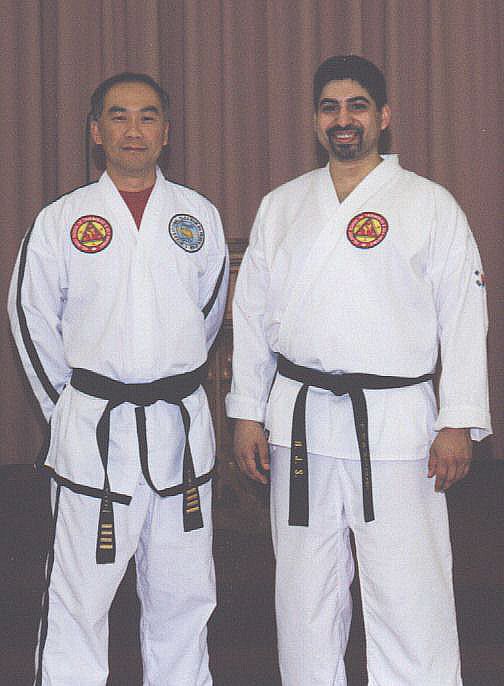 "I have personally known Mr. R.J. Smith since 1994. He has trained and taught Taekwon-Do in a number of countries around the world, including U.S.A. and Malaysia. As his instructor and friend for 24 years, I believe that Mr. Smith is a special person and perhaps a role model for disabled people. He has unselfishly taught martial arts to many students, while training and coaching several noted champions in Canada. He is a friendly, well-liked, and respected person with all instructors.. Please contact me if you have any further questions.

Johnson Y.C. Kong, Senior Master,
8th Degree Black-Belt (I.C.T.F)

Kuala Lumpur, Malaysia






To return to the Kel-West Society of Martial Arts Homepage, please click here!