Kel-West Academy of Taekwon-Do and Hapkido By-laws: (effective September 8th, 2009)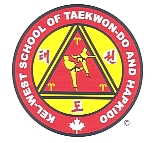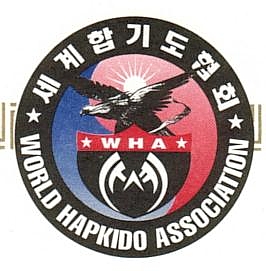 General Rules: (also posted on our school website: www.kel-west.net)

All practitioners of Taekwon-Do and Hapkido (regardless of style) must constantly be guided by a deep respect for the dojang (training hall), for all the people in it, and for the purpose of the practice. Good manners, politeness, courteous behavior, and maintenance of formal etiquette are part of a student's training, and essential to developing a respectful attitude to the art.

Instructors should monitor the students' commitment to self-improvement, and insist on constant self-control. The goal is self-confidence; to be able to achieve peaceful resolution of conflict, wherever possible:


Kel-West Academy of Taekwon-Do and Hapkido Membership Guidelines:


1. Kel-West offers instruction in two traditional Korean martial arts; Taekwon-Do and also, Hapkido. You must be minimum age 5 (or older) to train at our school; people in their 60's and above can also train. No prior experience is required. Due to safety reasons, we do not teach advanced Hapkido techniques (i.e. joint locks, chokes, etc.) to young children under 12. We are affiliated with both the Global Taekwon-Do Federation (G.T.F) and the World Hapkido Association (W.H.A.).. For many years, Kel-West has maintained a positive, safe, "non-political" training environment and welcomes students from all styles and disciplines.

2. All new students may receive one class, free of charge, to try out the school. After the trial class, student (or parent, if student is under legal age) must decide whether to join school. The minimum committment is three months. All students must show they are of good character, in good health and physically/emotionally capable of attending a martial arts program.

3. Kel-West management reserves the right to suspend, reject or/and terminate any member who does not sign a formal membership agreement, doesn't make suitable and/or prompt payments arrangements,is tardy with membership renewals or association fees, or consistently violates the school rules.

4. All students must agree to take out a one year annual membership with the Global Taekwon-Do Federation of Canada within 30 days of the enrollment date and renew it, annually, on the anniversary date.

5. All students must be prepared to invest in a G.T.F. student uniform with 30 days of the enrollment date. All adult and youth students must obtain G.T.F. approved sparring gear (hand and feet protectors, helmet, mouthguard and groin cup) within 90 days of the enrollment date. Sparring gear for participants of the Little Dragon's program is optional. Membership in the World Hapkido Association. (W.H.A.) is an option which allows any Kel-West member (age 12 and over) to test for certification in Hapkido (a martial art separate from G.T.F. Taekwon-Do).

6. All 1st Degree Black-Belts and higher, including junior black-belts, must invest in a G.T.F. Black-Belt uniform, commensurate with their rank and age, within 60 days of their promotion.

7. All Kel-West membership fees, G.T.F. membership fees, grading, seminar, uniform and equipment fees, etc. are not returnable. All equipment and uniforms, if defective, come with a 60 day exchange warranty, only. All membership, uniform and grading fees are subject to change without notice, due to increases in overhead beyond our control (i.e. increases in hall rent, uniform and equipment prices by supplier, cost of pine boards, cost of G.T.F. black-belt testing fees, etc.)

8. Kel-West cannot issue credits for classes postponed or missed due to the following: 1) personal illness of student (unless it's a serious injury, for which a credit will be issued if a physician's note can be provided). 2) Head instructor attending out of town training seminar or tournament or 3) Public holidays, such as Christmas break, New Year's Day, Easter, etc.) In the event the head instructor is absent (for any reason) every attempt will be made to find a temporary substitute assistant instructor to teach the classes.

9. Please notify the Head Instructor (in person or by phone) if you are unable to attend a class, or, if you are injured, sick, or on holidays. Our office phone number is (250) 862-7851 (all phone messages will be returned with 24 hours). If you have something important to tell us, a personal meeting or phone call would be preferred (as opposed to an email). (Please note: student absenteeism rules are strictly enforced and must be adhered to. Students (or parents) who 'forget' to advise the school of an absence may be subject to further disciplinary action, up to and including, termination of membership).

10. If you arrive at class with an injury, please advise the instructor teaching class of your injury before the class starts !

11. All students who sign-up for classes at Kel-West Taekwon-Do and Hapkido must be 'free-agents;' (i.e. they must not be 'registered' at another Taekwon-Do school). In our experience, students (particularly beginners) who stay with one m.a. school learn about the value of loyalty and stability and turn out to be the best martial artists in the long run. Meanwhile, those students (and parents) who insist on 'cross-training' (i.e. registering with several schools) may still join our school, but must pay for one year's tuition fees, in advance.


Classroom Etiquette:


12. All Kel-West students must wear a complete G.T.F. uniform and belt to class. Please keep your uniform clean and in good condition, at all times. If you absolutely must wear your uniform to another engagement, we recommend students remove their jacket and belt and wear a t-shirt along with their uniform pants. We ask that all students purchase a duffle bag to store/transport the uniform, sparring gear, water bottle, mouthguard, etc.

13. For safety reasons and insurance reasons, all visitors and parents must stay seated in the spectator's area while classes are in session. New visitors and students must sign our visitor's log sheet. All students must keep to the sides of the room between breaks and prior to the beginning of class.

14. All students must bow to the front of the hall, upon entering or leaving the training hall.

15. Students must bow when first meeting the Head Instructor or Assistant Instructor at the training hall (or at any Kel-West school function).

16. Address the Instructor as 'Sir'. (students, especially children, are not permitted to address the instructor by his/her first name).

17. Answer clearly with 'Sir!' when your name is called or when you are asked to line up.

18. Request permission from the Instructor if you have to leave the gym for any reason before class ends.

19. No student is allowed to wear a bandana, kerchef or hat on their head, while in uniform.

20. Keep fingernails and toenails neatly trimmed. All students should wear either shoes, outdoor footware or runners to class (sandals or thongs when warm enough). Please take note that broken glass (due to vandalism) does appear in training hall parking lot, on occasion

21. No shoes, jewelry, gum-chewing, food or drink allowed in the gym. Alcohol and/or illegal drugs are definitely out! (Please note: Sensisyusten Community Center is a non-smoking facility and use of illegal drugs and/or alcoholic beverages is also strictly prohibited). Any student (or parent) found "drunk" or "stoned" while in uniform will be issued an immediate suspension. The student (or parent) may also be subject to further disciplinary measures, up to and including termination of membership.

22. No loud talking, profanity, horseplay, or running games in the gym or the halls. Cigarette smoking is not allowed at Sensisyusten Community Center, by order of the West Kelowna Fire marshall's office. (all "smokers" must leave the building, go into the parking lot and smoke outside the building).

23. Always treat other persons and their property with courtesy and respect, inside or outside the gym.

24. Avoid sitting with your back to the Instructor, or with legs stretched out.

25. No lying on the floor or leaning on walls.

26. Keep quiet while the Instructor is speaking or demonstrating techniques. A respectful, humble, and receptive attitude toward the art and your instructor's efforts to teach you is advised.

27. Carry out the instructor's directives promptly, do not keep the rest of the class waiting for you.

28. If you are having trouble learning a technique, first try to figure it out by watching others, then raise your hand or approach the Instructor for help.

29. Be on time, warm up or practice before class begins. If you arrive late, you can still come to class; walk quietly to the back of the training hall, then stand in an attention stance until the Instructor grants permission for you to join the class.

30. All parents have a responsibility to collect/pickup their child within 15 minutes of the class's end. Please call us if you think you are going to be late. Students who wait for car and/or bus rides (outside the training hall) do so at their own risk. Parents (and students) are responsible for organizing their own rides.

31. Never misuse the techniques which are taught. Self-defence (or sparring) techniques are not to be used outside the gym, unless your safety or the safety of others with you is in jeopardy. Your conduct reflects upon the art, the school and the instructors. We do not recommend unsupervised free-sparring or Hapkido at home (or 'horsing around' with friends). Hapkido joint lock techniques are not taught to children under 12, unless they are Red-Belt or higher. Any student (or parent) caught "street- fighting" or "bullying" may be subject to disciplinary measures, up to, and including, termination of membership.


Kel-West (G.T.F.) Free-Sparring Rules:


32. "Light contact" ONLY to the body and torso, and touch contact to the front of face and head. Kicking and/or punching are allowed to the body and face. Advanced students may use medium contact to body and light contact to face. No kicks or punches allowed below the waist, to the groin, legs, knees, neck, or back of opponent. No "rabbit" punching allowed to the back of head or neck. No holding, grabbing or sweeping allowed. Any swearing or foul language is prohibited. Students must agree to obey the commands and decisions of the referee at all times. Violators will be given a warning on first infraction and further disciplinary action, if necessary.

33. Kel-West also uses "Hapkido-sparring" rules at selected classes (for adults and youths over 12), in which students can kick, punch, strike, throw, sweep or grapple with an opponent to score points. Students should be aware that "light-contact" rules are in effect during "Hapkido-Sparring," which is practiced only on crash mats and sparring gear may or may not be worn. The following techniques are prohibited in Hapkido sparring: full-contact punches or kicks of any kind, kicks or punches below the waist, biting, knee strikes, eye gouges, hair-grabs, etc. All submission chokes, leg or ankle locks and arm-bars must be applied with restraint to ensure the personal safety of all concerned. Students 12 and under must punch to head with touch contact, only. All students must agree to obey the commands and decisions of the referee at all times. Swearing and foul language is strictly prohibited. All Hapkido-sparring rules at Kel-West have been approved by the World Hapkido Association and Master Tae Jung, 8th Dan, President.


Teaching and Grading Requirements:


34. All Kel-West grading requirements have been approved by the Global Taekwon-Do Federation of Canada. All G.T.F. students may not teach any techniques without the Head Instructor's permission to do so. Only G.T.F. certified adult Black-Belts (and with permission, Black-Stripes and Red-Belts) are allowed to teach at our school. The Kel-West Head Instructor (a certified G.T.F. 3rd Degree Black-Belt), has the authority to teach, grade and/or recommend any rank up to (and including) 1st Degree Black-Belt (G.T.F.) and up to Black-Stripe Belt in Hapkido through the World Hapkido Association. The Head Instructor may also appoint Assistant Instructors, either on a temporary or permanent basis. All Kel-West instructors are subject to a three month probation, must be at least 16 years of age, N.C.C.P. (level one) certified, be of good character and emotionally mature.

35. All Kel-West Assistant Instructors have the authority to teach any student up to the rank of Blue-Belt (4th Gup) and with permission, up to Black-Stripe Belt. Assistant instructors do not have the authority to grade.

36. Kel-West grading exams are normally held three to four times per year. All students are expected to participate, provided they know their testing material and have attended at least 80 percent of classes offered. Kel-West has different belt-rank requirements for children and adults. From Red-Stripe Belt and up, all students will find more is expected of them and the wait times between tests are now longer - between four to six months. In addition to knowing the belt syllabus, all students must demonstrate superior character and their membership dues must be in good standing, prior to testing.

37. All students should refrain from asking to be promoted to a certain rank. The martial arts are teaching (among other things) humility and patience. You may ask your instructor if you are ready to test for a particular rank and you will get an honest answer ! However, requesting rank from the Head Instructor is considered disrespectful and therefore, not recommended.

38. Re: Double promotions (i.e. promotion to two belt ranks). We have decided these will not be easily issued. We are trying to teach loyalty among our students and double-promotions (in our view) do not necessarily promote loyalty. Therefore, only exceptional test scores (90 percent average or better) will receive consideration.


Volunteering:


39. Kel-West encourages all students and parents to volunteer their time with the Kel-West Martial Arts Society (a registered "non-profit" group) either as a director or fund-raiser. However, no student or parent is forced to volunteer, contribute and/or raise funds. The Society holds various fundraisers through the year and students and/or parents might be to participate. We sometimes hold public demos and senior ranks are also invited to participate or assist in such demos. Since we are members of the Global Taekwon-Do Federation and also, World Hapkido Association, we are required (as part of our membership) to bring a senior instructor to Kelowna, once a year, as our busy schedule and budget permits. Since 1999, the Kel-West Society has raised thousands of dollars, which has gone directly to the participants of G.T.F. and World Hapkido training seminars, gradings and out of town tournaments. For the past five years, the Society has been directly responsible for subsidizing the travel and lodging costs of several internationally renowned instructors in both Taekwon-Do and Hapkido, which has benefitted, not only this school, but the whole Okanagan martial arts community. There is no question that, thanks to the generous help of volunteers at our school, the Kel-West Society has performed an outstanding community service, as the skill level of our Kel-West students are of a very high standard, because of consistent exposure to high ranking, world-renowned, martial art masters.


Student Code of Conduct:


1. Make the Taekwon-Do (and Hapkido) training a regular part of your life ! All students have a responsibility to practice (and perfect) what they have been taught in class on a regular basis. Regular daily stretching and at least 30 minutes of practice, one day a week outside the class, is not only encouraged, but highly recommended!

2. Never tire of learning, anywhere, any time; this is the secret of knowledge. Be eager to ask questions and learn. Appreciate the thrill of learning.

3. Be willing to sacrifice for the art and the instructor. Respect the skills you are learning, and the efforts it took to bring them to you.

4. Never be disrespectful to the instructor. Follow his instructions to the best of your ability.

5. Always be loyal to the instructor and the teaching methods. If you disagree with any procedure or technique, discuss it privately with the instructor.

6. Discard any technique you have learned from another school if your instructor disapproves of it.

7. Always set a good example for lower belts. Be aware that they will try to emulate senior students.

8. Help other students to learn and succeed. Recognize that you are all members of a strong group sharing common goals and interests.

9. Remember your conduct inside and outside the gym reflects upon the art and the instructor. Keep in mind that you can not discard your responsibility for the martial arts skills which you have learned, wherever you go.

10. Behave honorably. Never be impolite. Try to live by the tenets which guide the art: courtesy, integrity, loyalty, perseverance, self-control and indomitable spirit.


Student - Instructor Relationship (Sajeji-Do)


Now in our 15th year of operation, Kel-West Academy of Taekwon-Do and Hapkido combines traditional oriental philosophy, as described by Grandmaster Park Jung Tae, (founder of Global Taekwon-Do Federation) with the latest practical teaching methods.

The founders of all Taekwon-Do styles described the relationship between student and instructor as based upon Confucian values, which teach that the child remains implicitly obedient and loyal to his parents throughout his life. From these values, the student learns that he is expected always to obey and respect his instructor. It is the instructor's responsibility to build good character, to teach students to be physically and morally strong, and to help contribute to a more peaceful world.

Meantime, a dedicated and sincere instructor is an absolute necessity for any martial arts school; and the school can only grow and mature with equally dedicated and sincere students and parents. Both the instructor, student, and parent have a great responsibility to each other, and their relationship must be based upon mutual respect.




"We must remember that one man
(and his fighting art?)
is much the same as another,
and he who is best...
is he who is trained
in the severest school ?"

THUCYDIDES* (450 - 400 B.C.)

(* Thucydides was a noted Greek philosopher, historian, and Army General who was concerned with the decline of morality during the civilization of Ancient Greece.)




To return back to the Kel-West Taekwon-Do-Hapkido Homepage, click here!